Hands - Pointing to a Way Out 


Master Thesis in Digital Media at the Hochschule für Künste in Bremen, Germany.
Publication and exhibition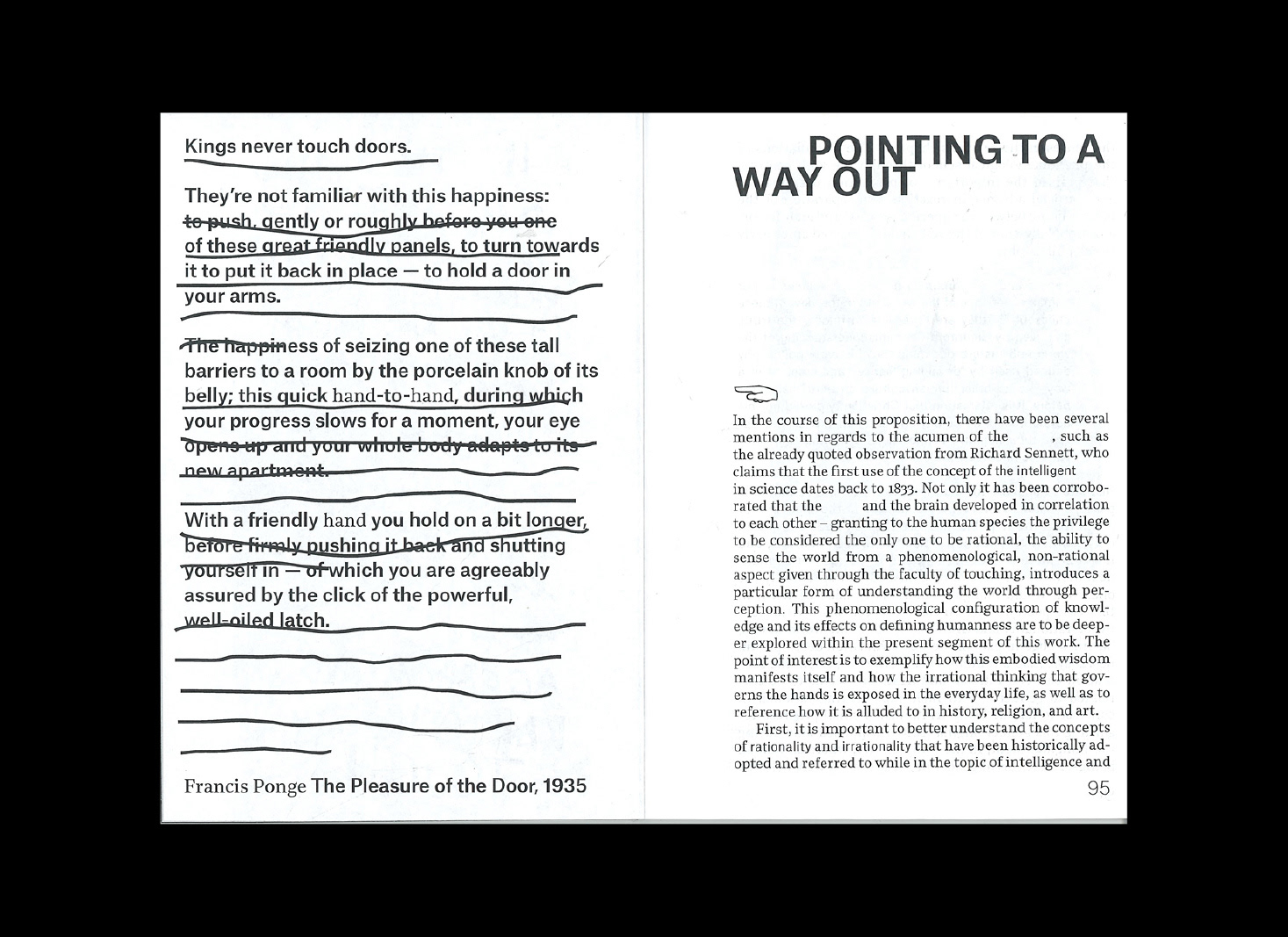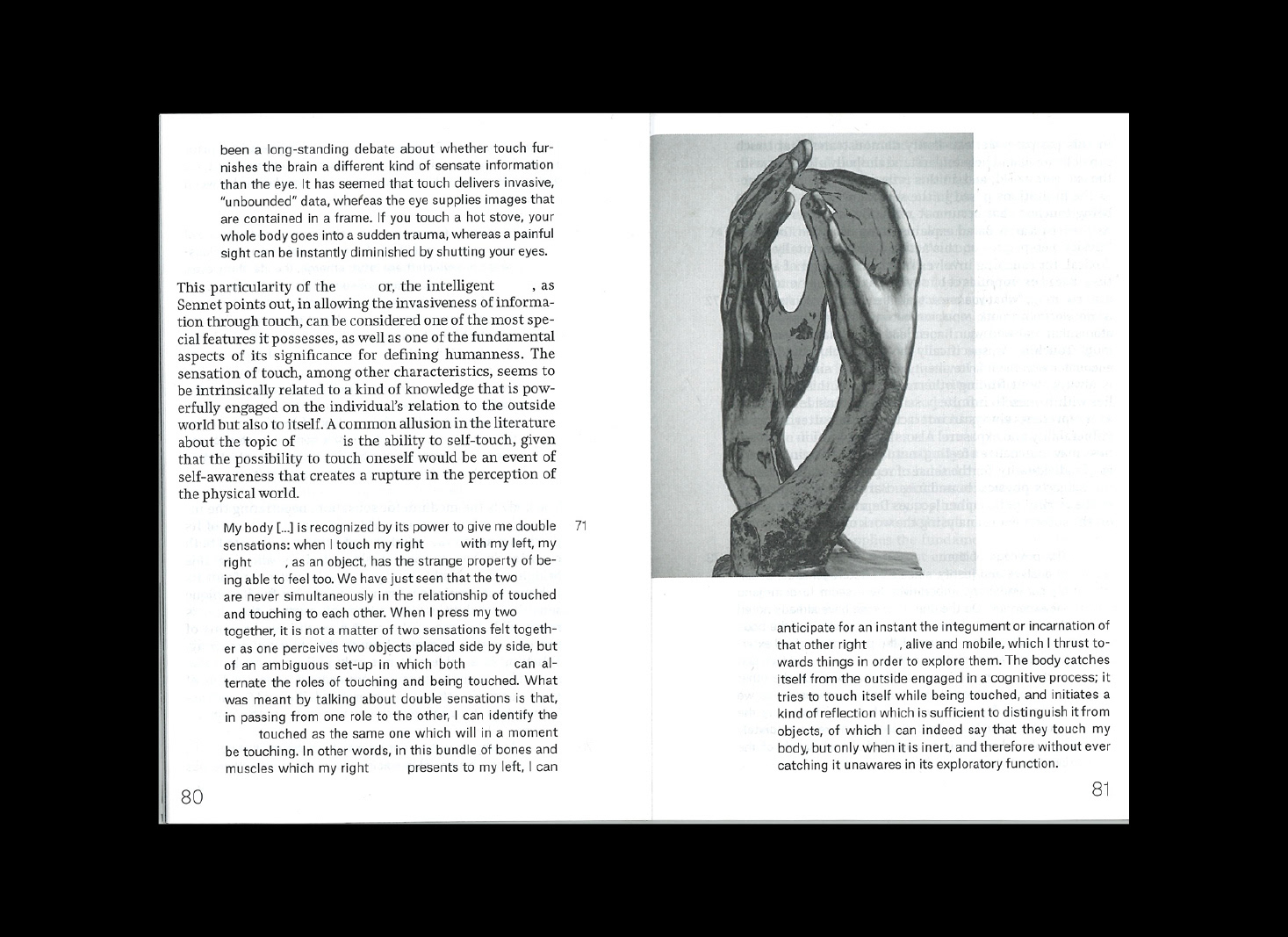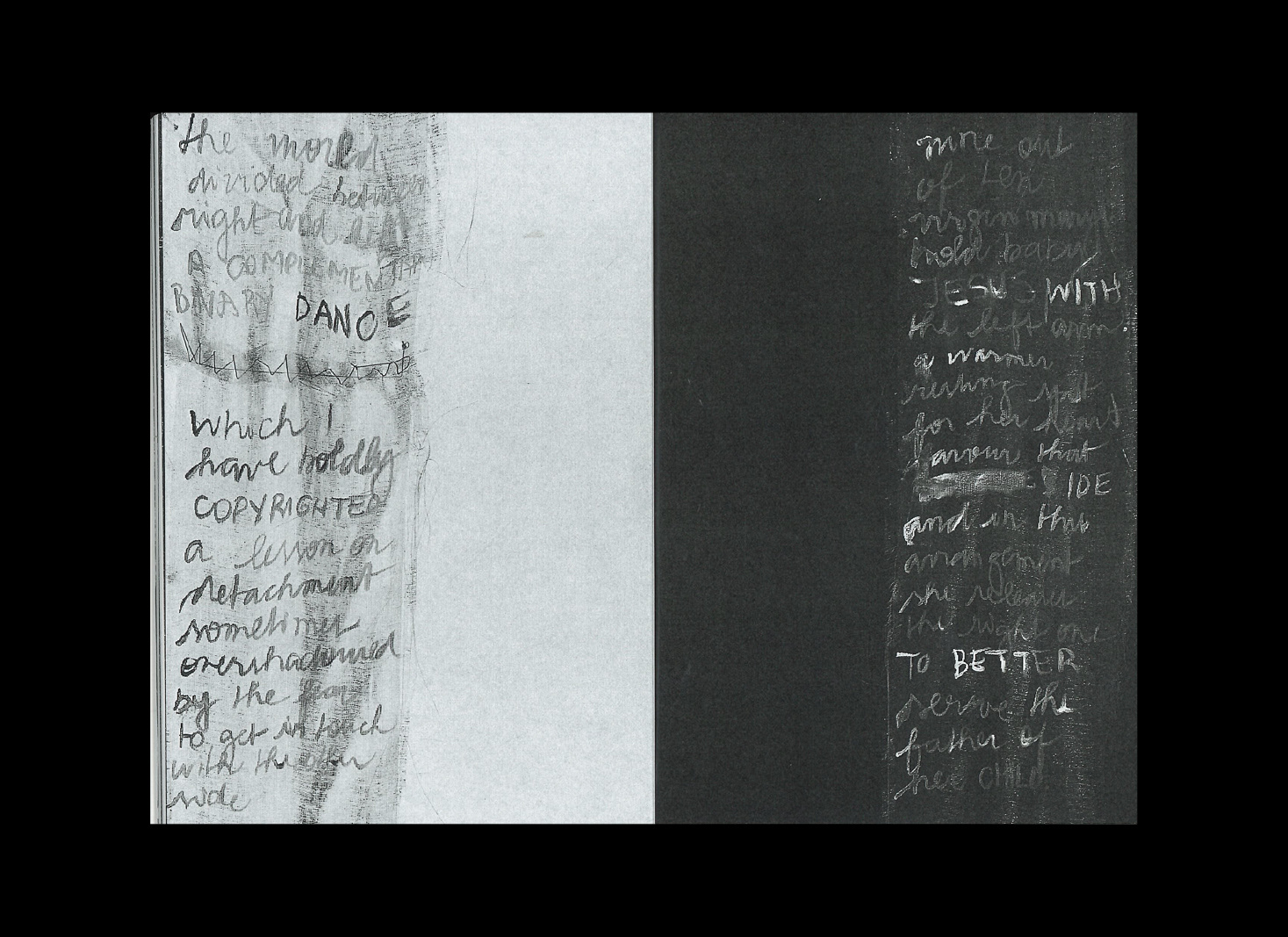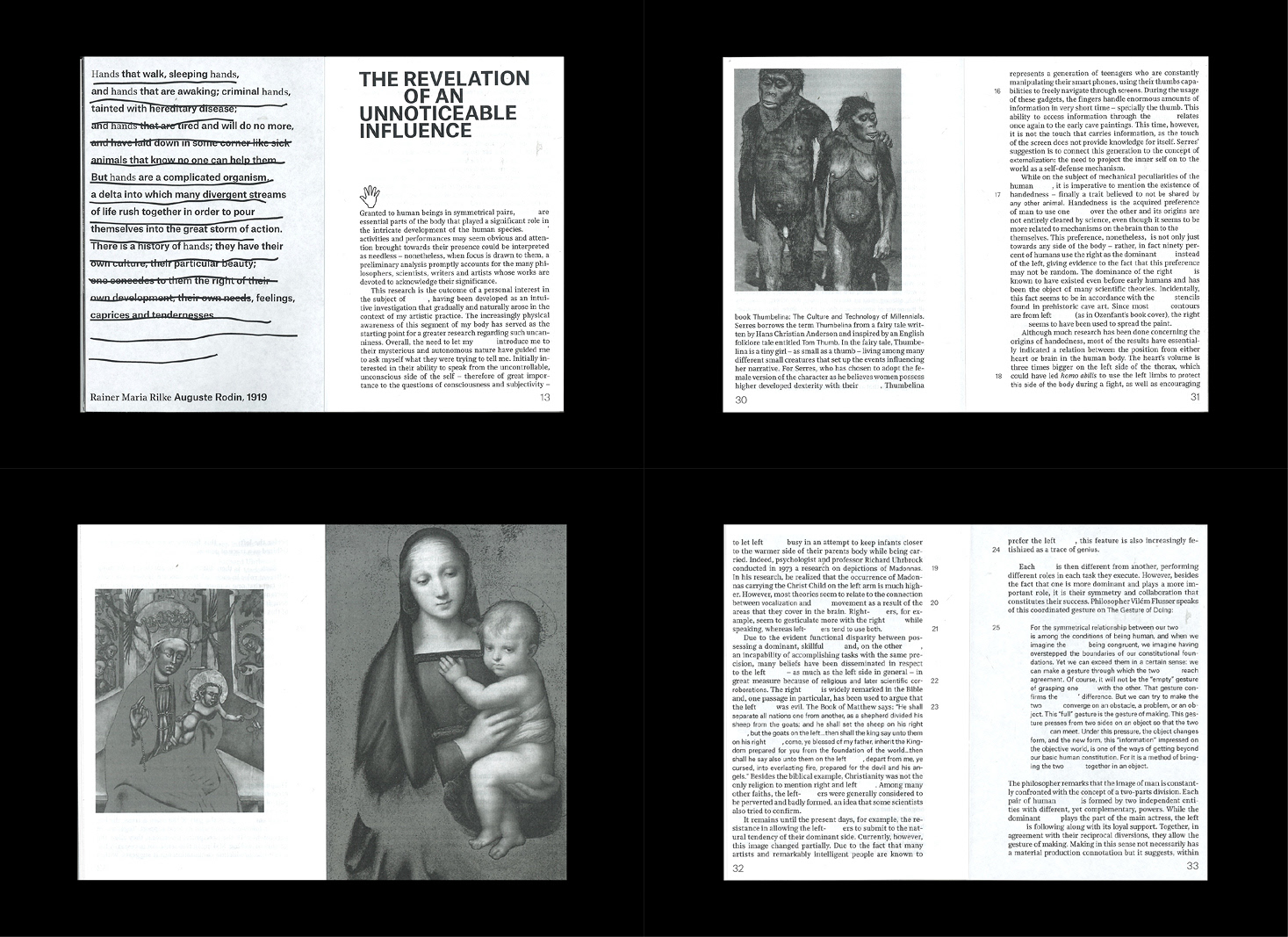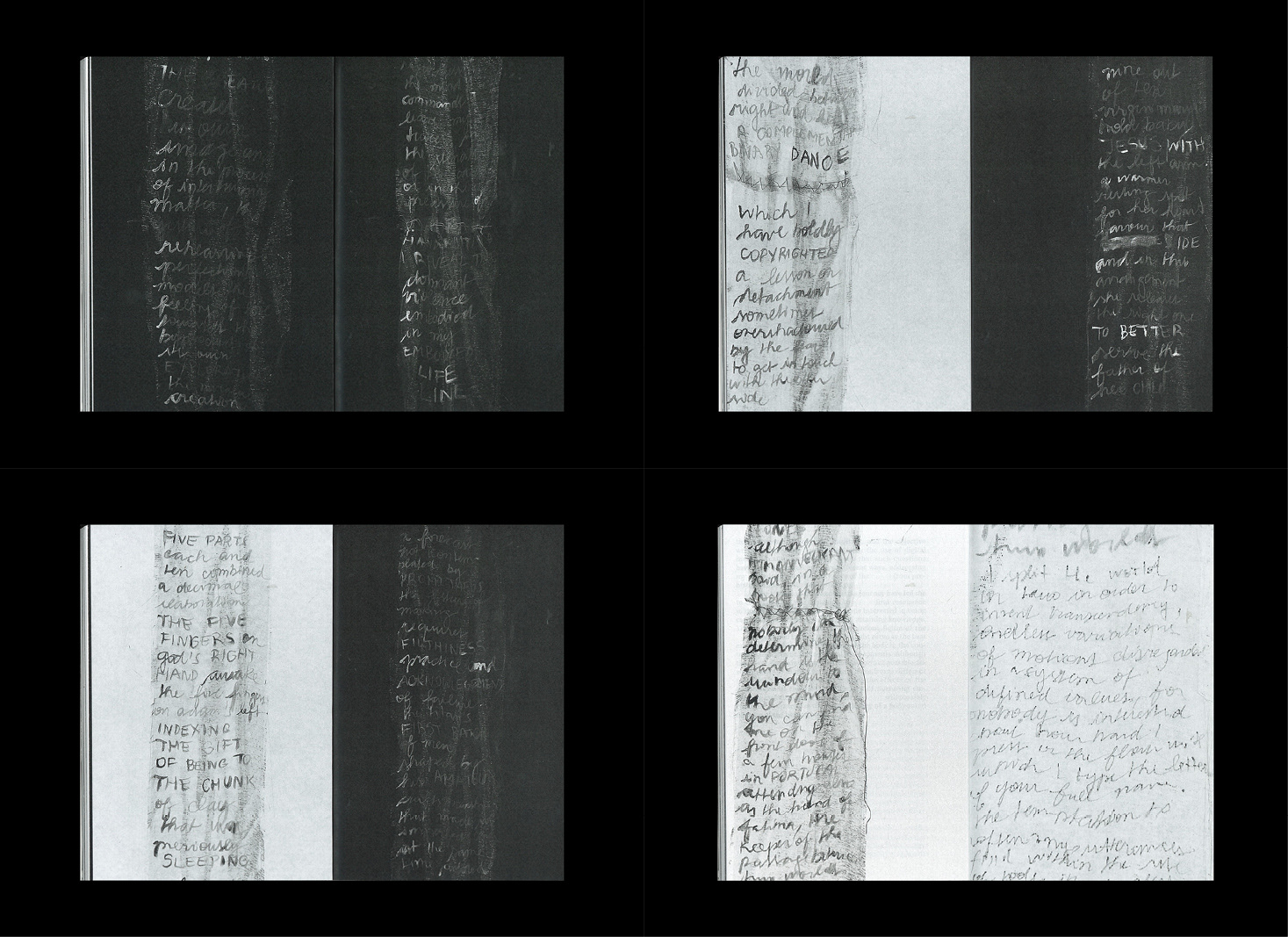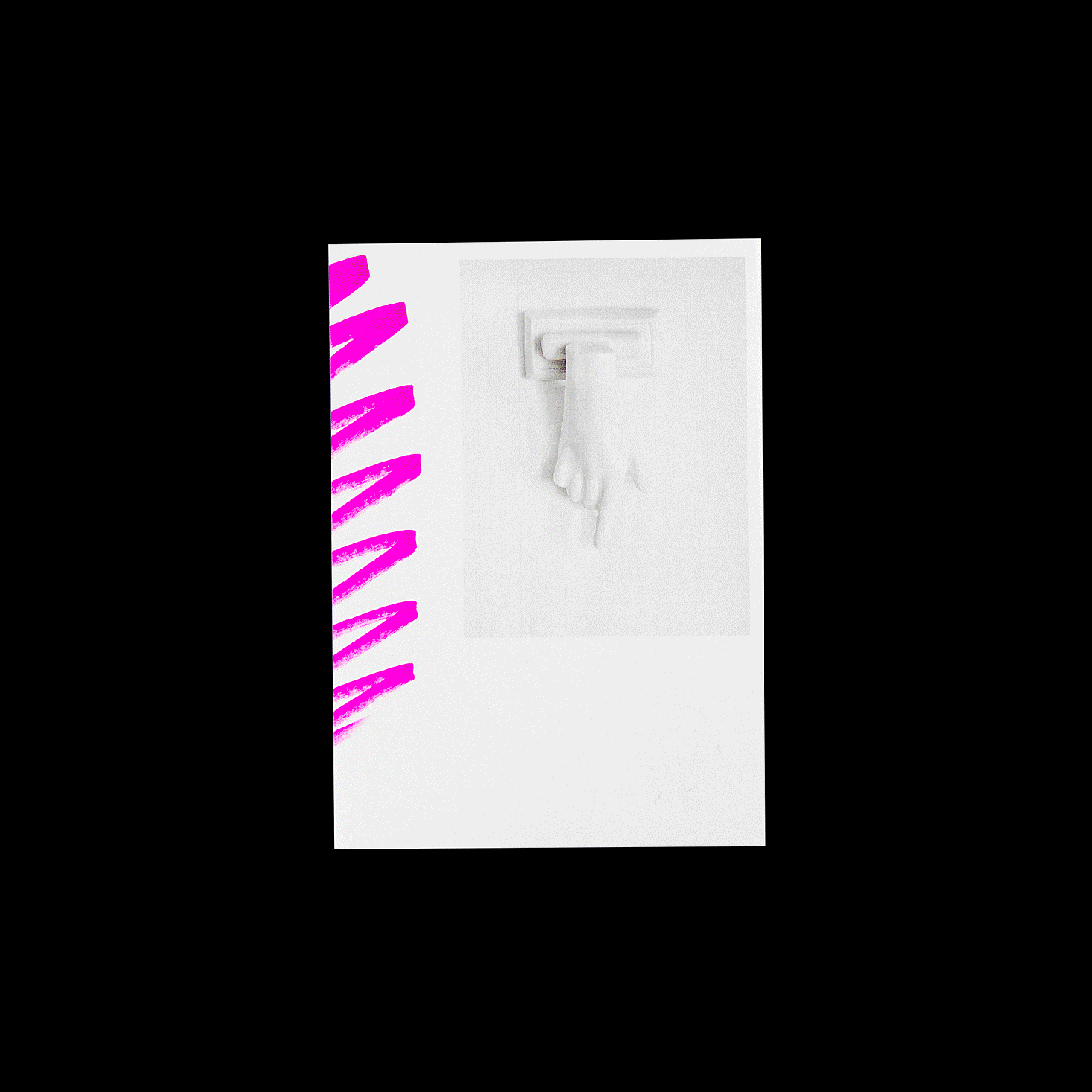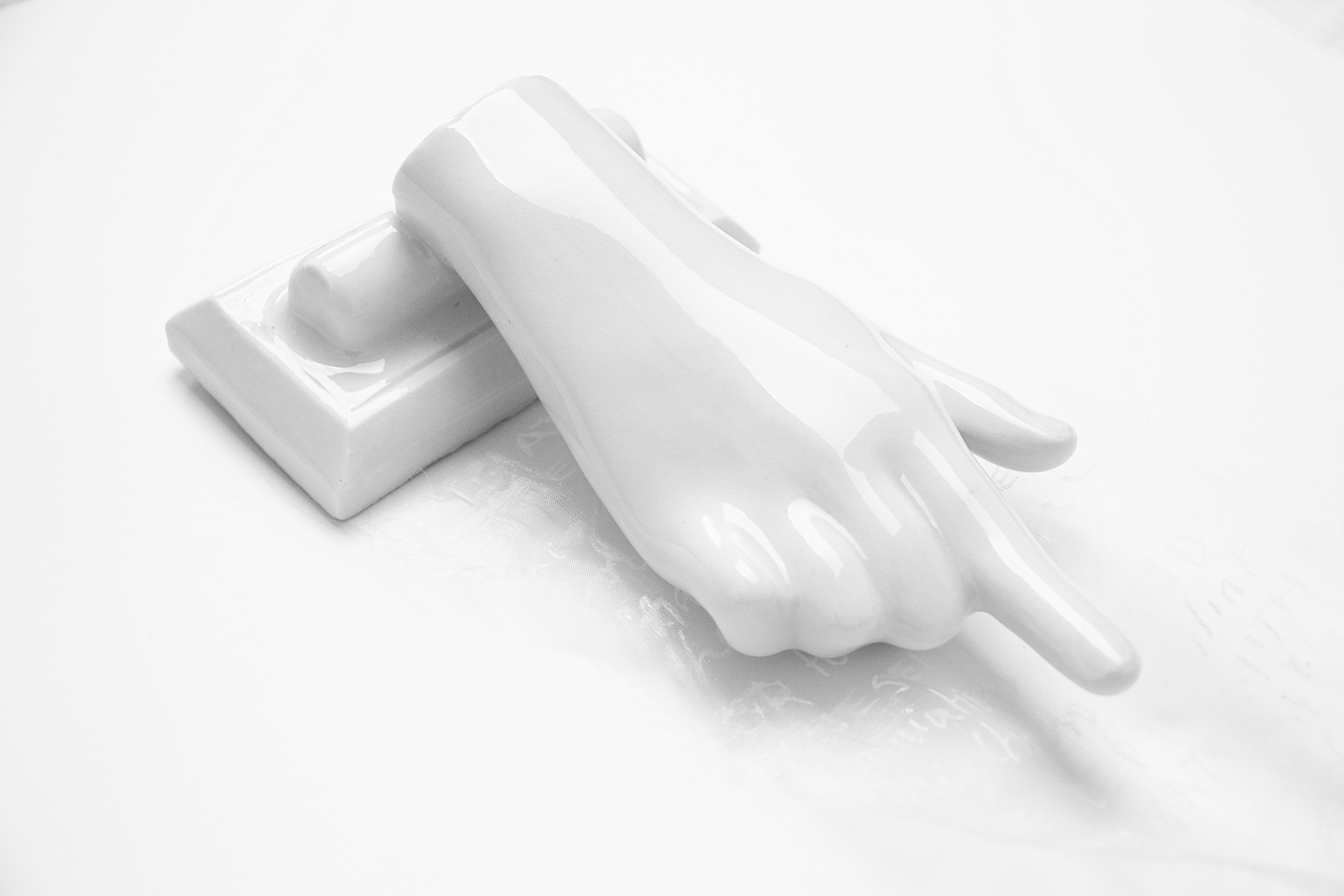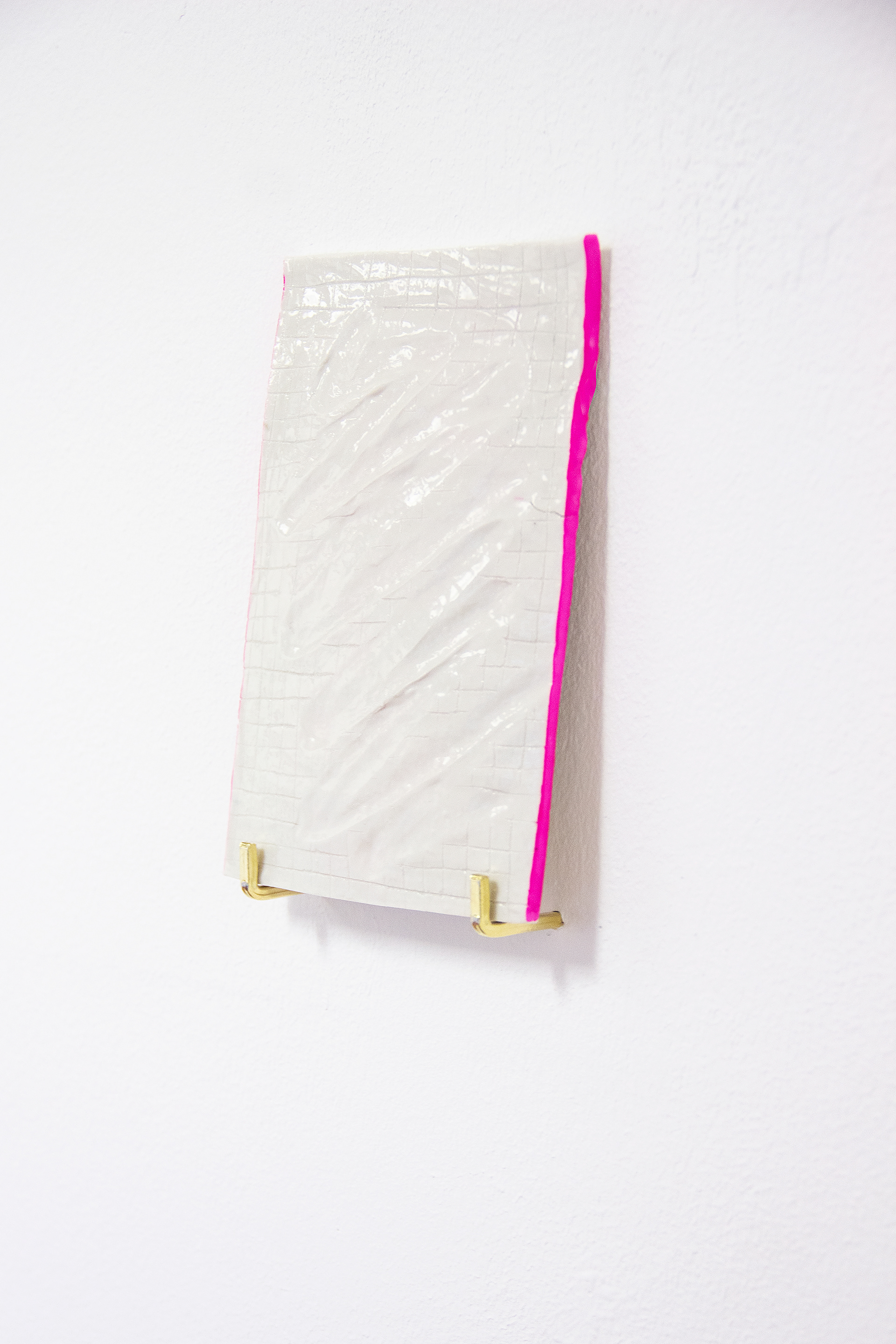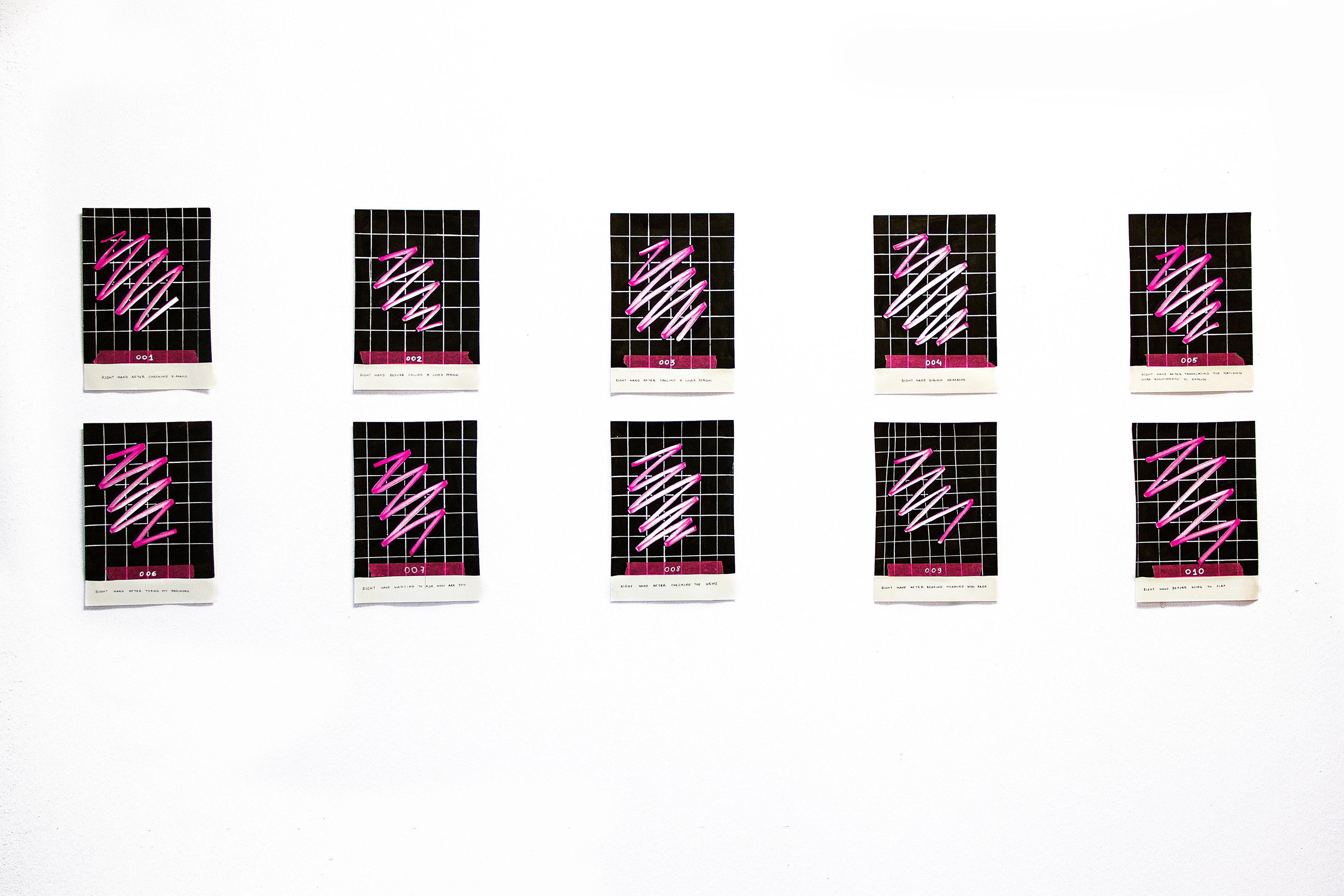 Hands have served as icons of humanness and agency since humans exist themselves. As a symbol and as an organ, they have – at the same time – represented the disclosure of known and unknown aspects of the self. "Hands offer a first way out", according to psychoanalyst Darian Leader, since "they are constantly trying to return to the body". The emergence of digital technologies is changing the way humans employ their bodies and interact with the world, abstracting from the hands their potential to perceive it in their usual way and remain as a tool for learning through the body. With the interest to collect examples throughout history that make explicit this common fascination by the hands, this research attempts to create a thread of connections within references to this topic in several fields, especially in the realm of Art and Mysticism. The reocurrences of acclamations towards this apparatus are gathered in this work in order to try to examine the importance of this inquiry in current times – with this assemblage of perspectives on the hands creating possibilities for the production of an exhibition of works dedicated to this research, in conclusion. The presentation to the public happenedon the 12th of November, 2018, at the Hochschule für Künste in Bremen, Germany.